Live Online Workshop presented by COMMON GROUND
Social Media in Minutes: Create Tasteful and Engaging Content to Grow Your Business
Tuesday, March 2nd – 6-7pm PHST
Say GOODBYE to social media overwhelm,
and HELLO to more time and more customers.
• Learn how to stay on brand to reach your dream customers.
• Discover a simple way to know exactly what to post daily to grow your online business.
• Understand how to save massive amounts of time creating social media content.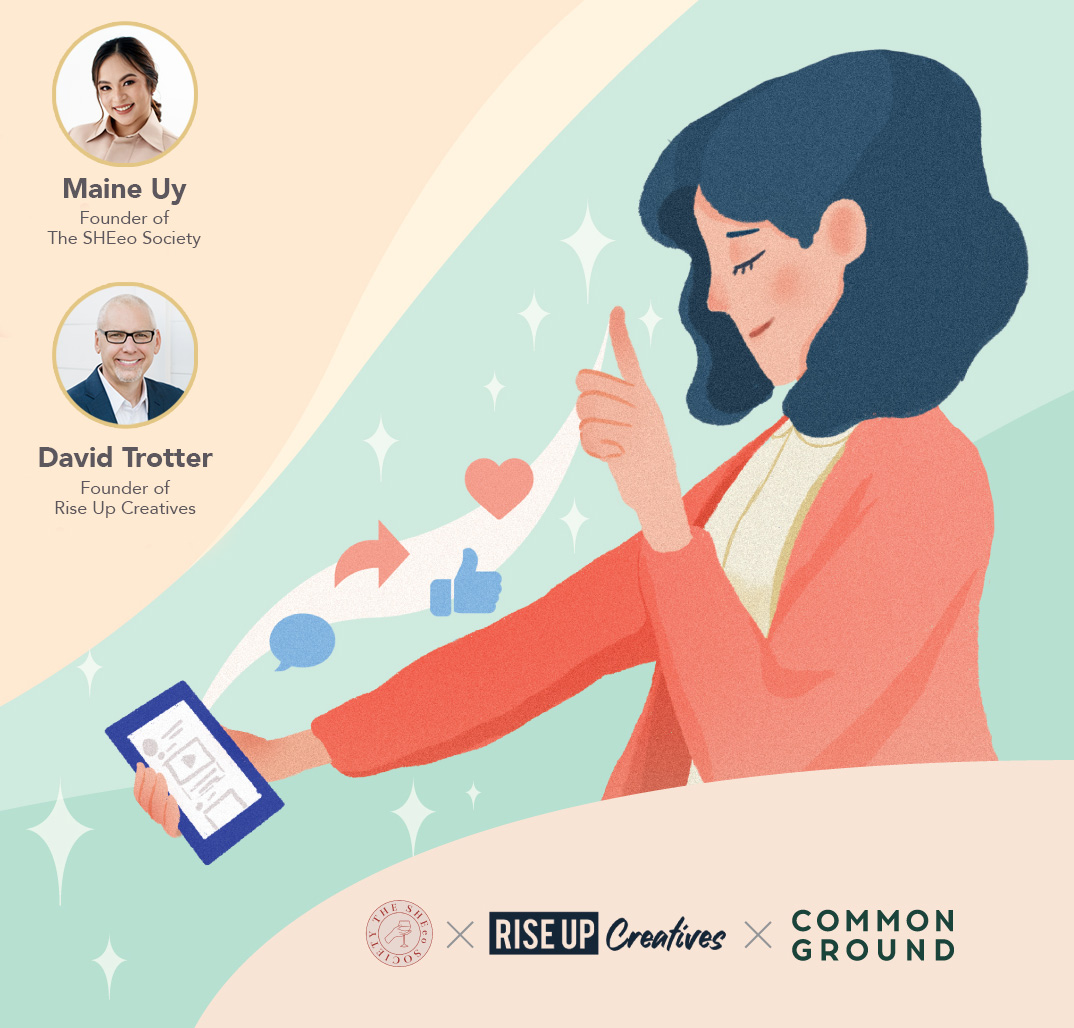 LIMITED SPACE – ONE DAY ONLY!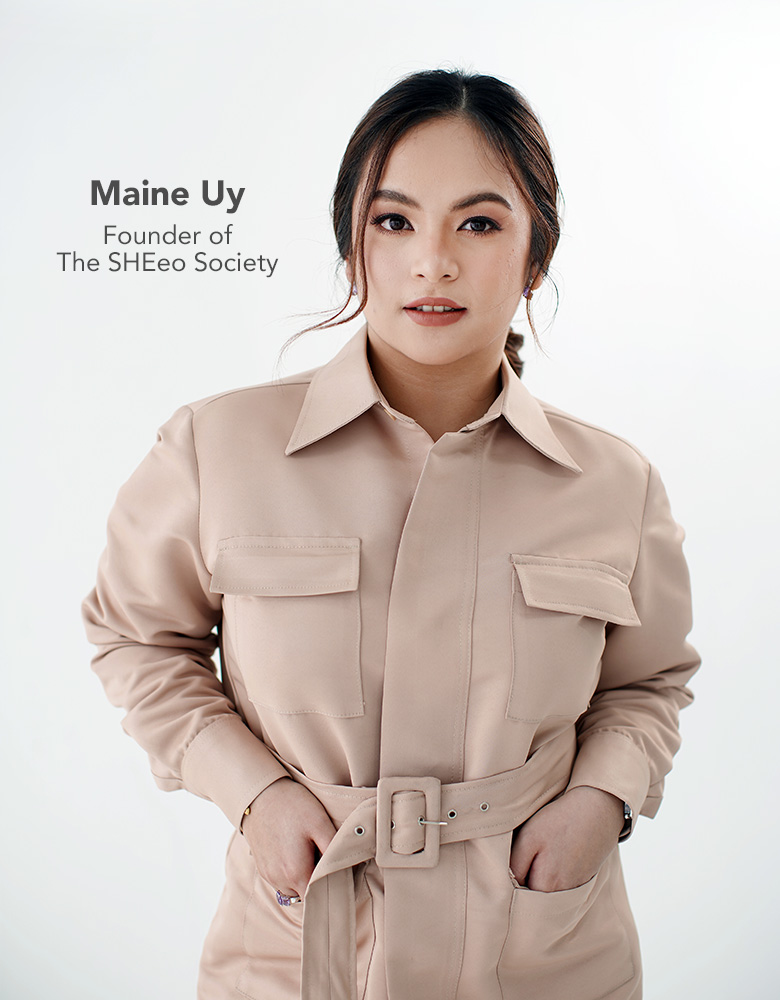 As a business owner, you already know that connecting on social media is key to growing your influence and income.
.
Every coach and consultant on the web has told you that you need to grow a following on Instagram, create a Facebook group, and post on social media every single day!
Of course, you know that it needs to look professional and on brand. And, you probably know that the more consistent and engaging your content is, the more likely your dream customers are to trust you.
TRUST = SALES
You want to LOOK like a million bucks without ACTUALLY spending a million bucks…or a million hours…or having to drink a million cups of coffee just to make it happen.
That's why you'd be super-smart to join us for this LIVE WORKSHOP where we're going to give you the inside scoop on how to save loads of time, increase engagement, and start growing your business on social media.
.
Save your spot to receive two free gifts!
Two Free Gifts for All Participants
Gain access to any Common Ground venue within Metro Manila, Monday to Friday 9am to 6pm. Terms and conditions apply.
We're redefining the workspace. Common Ground is a co-working space that strives to provide connectivity for all entrepreneurs by creating a community and lifestyle centered around business success. Visit any of our locations across Southeast Asia in Malaysia, Thailand and the Philippines.
Experience what it's like to be a SHEeo Club Member by attending a month of events that may include:
SHEeo's Coffee & Convo – Monthly club catch-up as we talk about life and the monthly theme.
In the House/Living Spaces Series Workshop – A leisurely workshop for you to enjoy.
Elevating SHEeos Webinar – A Webinar series featuring SHEeos as they showcase their business methods that will help you to get things going as an entrepreneur.
Club Clarity Sessions – Group Coaching Sessions with The SHEeo Maine Uy to help you gain business clarity.
The SHEeo Digest Syllabus – Our exclusive newsletter delivered to your e-mails containing the month's theme and additional SHEeo resources and tools of the trade.
Note that Club activities differ depending on the chosen theme of the month. Value of PHP 3800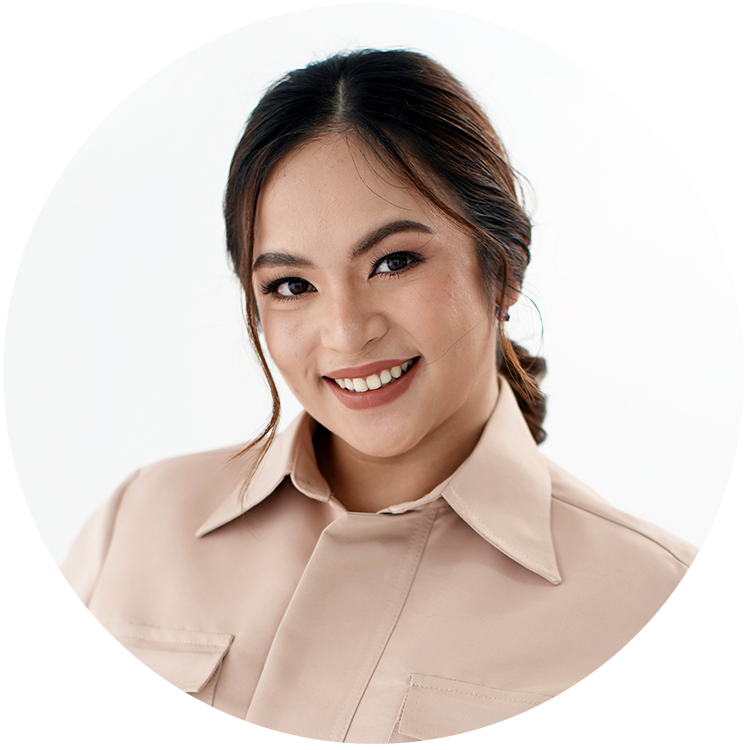 MAINE UY is the founder of The SHEeo Society, a modern salon and club providing SHEeos with a support system, community, and a platform where ideas are exchanged and empowerment is promoted. After graduating with a BS in Advertising Management from De La Salle University – Manilla, Maine established TMC Creative Agency / Atelier Soigné, which managed and designed brands such as The Good Trade, Electric Studio, Bruno's Barbers, Tipsy Pig, Frank and Dean Coffee, The Frazzled Cook, High Street BGC, Repent MNL, Tonic Shoes, and Twill Cavern.
She is a lifelong learner with a Certification in Interior Design, Fashion Design, Fashion Product Development, Fashion Merchandising and Retailing, Luxury Brand Management from SOFA Design Institute and Te ICE FAD as well as a Certified Wine Connoisseur with WSET Level 1 Award in Wines.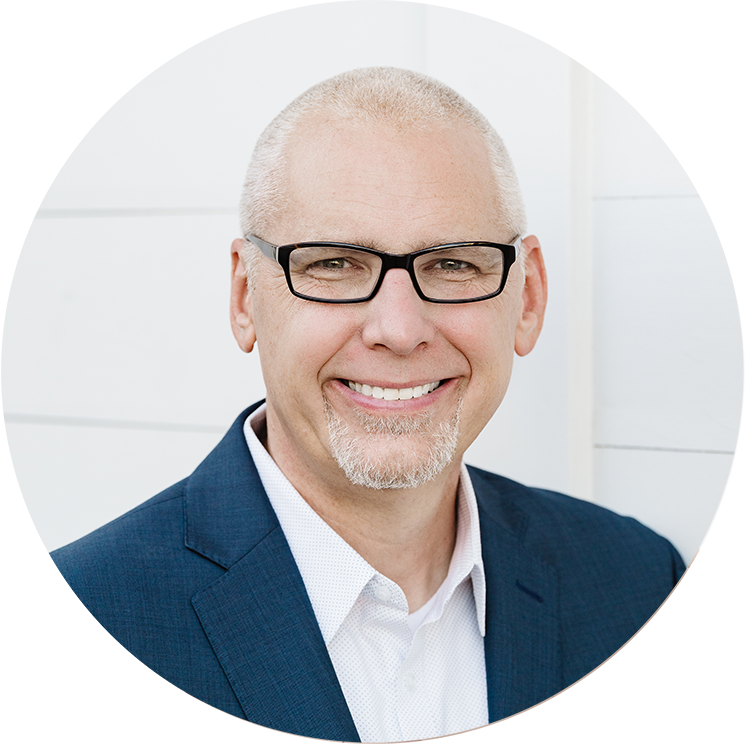 DAVID TROTTER is a business growth consultant dedicated to helping new business owners rise above their biggest barriers to reach their greatest goals. After consistently hearing from his clients about the challenges of creating content for social media, lead magnets, and webinar slide decks, he launched Rise Up Creatives, a membership platform to help business owners create beautiful, engaging social media content in just five minutes a day.
David is also the host of the Inspiration Rising podcast with over 175 episodes featuring female entrepreneurs and leaders sharing their experience and wisdom, and his latest book is entitled "Empowered to Rise: The Secret to Embracing Your True Identity, Uncovering Your Super Powers, and Bringing Your Inspiration to the World." He and his wife, Laura, have been married for 26 years and live in southern California.
Social Media in Minutes: Create Tasteful and Engaging Content to Grow Your Business
Tuesday, March 2nd – 6-7pm PHST
LIMITED SPACE – ONE DAY ONLY!