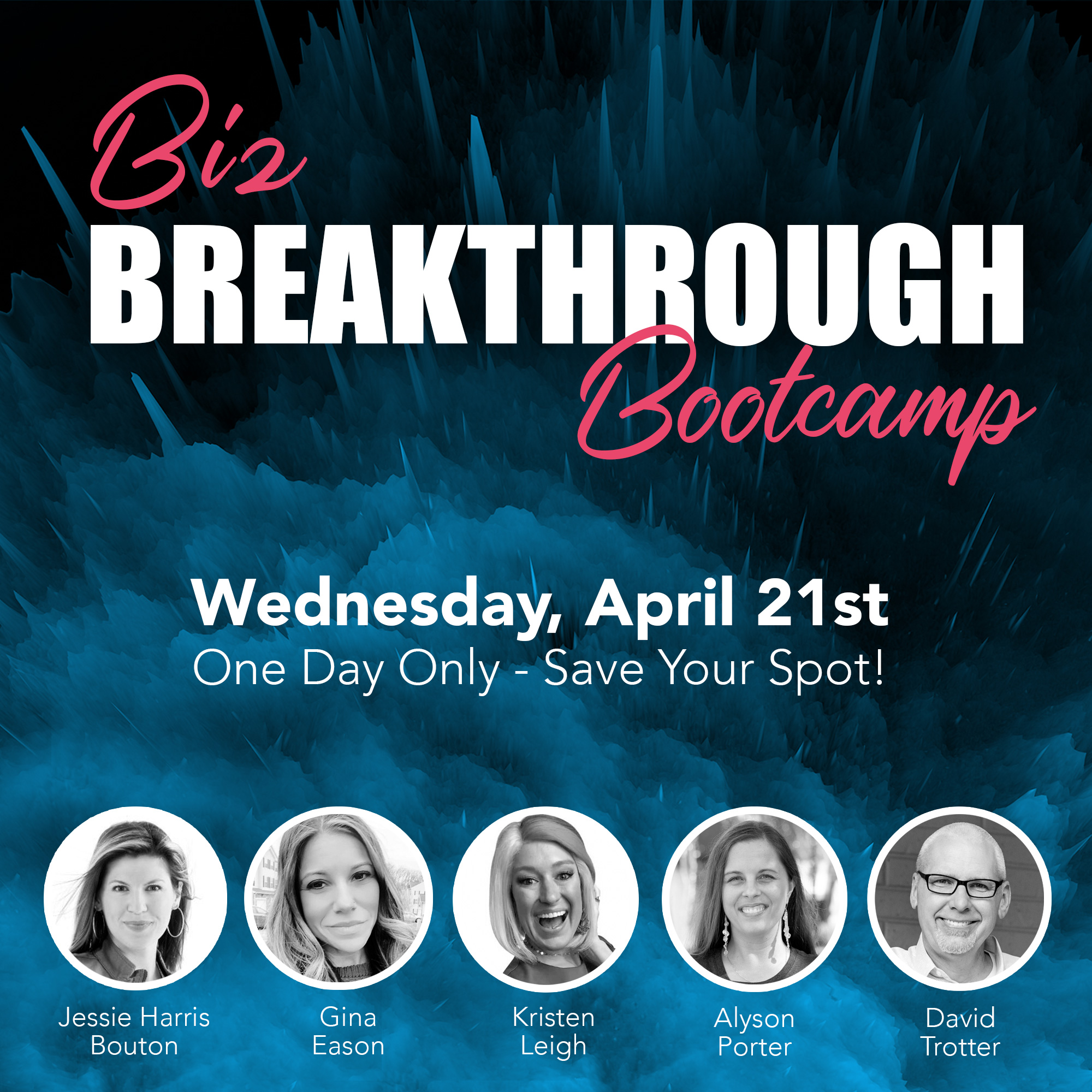 Ready for a BREAKTHROUGH in your Business?
Join us on Wednesday, April 21st for a ONE-DAY ONLINE BOOTCAMP to learn…

• How to stand out as a leader in your industry even if you don't consider yourself an "expert".
• How to boost your following and explode your engagement by knowing EXACTLY what type of content to share.
• How to embrace a work smarter (since you're already working harder) system to work less and make more.
SAVE YOUR SPOT – SIGN UP NOW

BOOTCAMP SCHEDULE
9am ET – How to Stand Out as a Leader / Expert in Your Industry and Hit Your Goals (Jessie Harris Bouton)
10am ET – Miracle Momentum Mindset (Aly Porter)
11am ET – Own Your Past, Own Your Future: Turn Your Broken into Beautiful (Gina Eason)
12pm ET – The Three Secrets to Create Captivating Social Media Content (David Trotter)
1pm ET – 10 Steps to Organically Boost Your Engagement and Convert Conversations into Cash Ethically and Morally (Kristen Leigh)
2pm ET – How to Write the Story of Your Dreams by Winning One Day at a Time (All Speakers)
3pm ET – The Secret to Making More While Working Less (It's a REAL Thing) (Jessie Harris Bouton)
7pm ET via Zoom – The #1 Strategy Millionaires and Billionaires Attribute Their Massive Success to…PLUS the Three Things Every Offer Needs in 2021 to Stand Out & Sell Out (Jessie Harris Bouton & Ali Mehdaoui)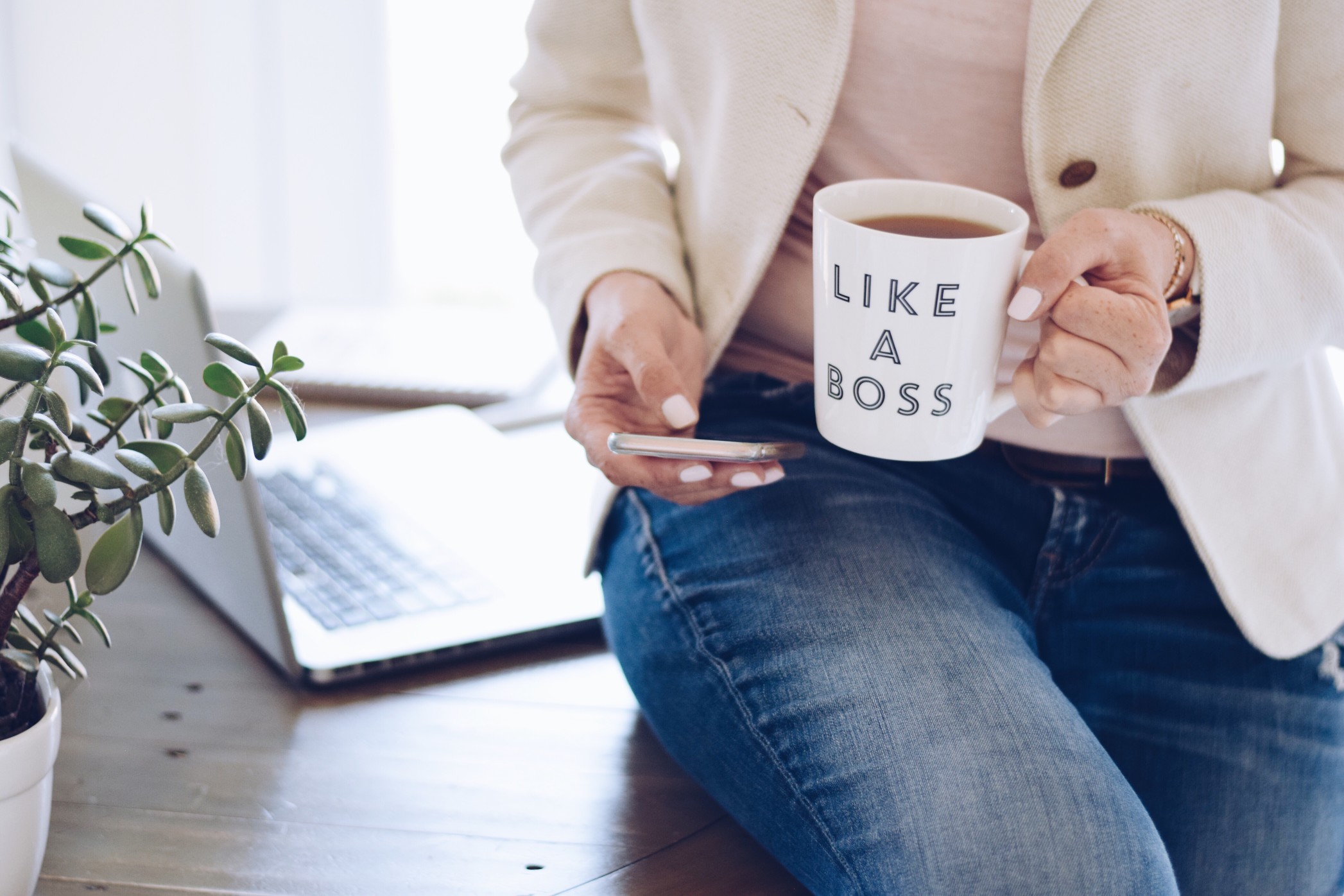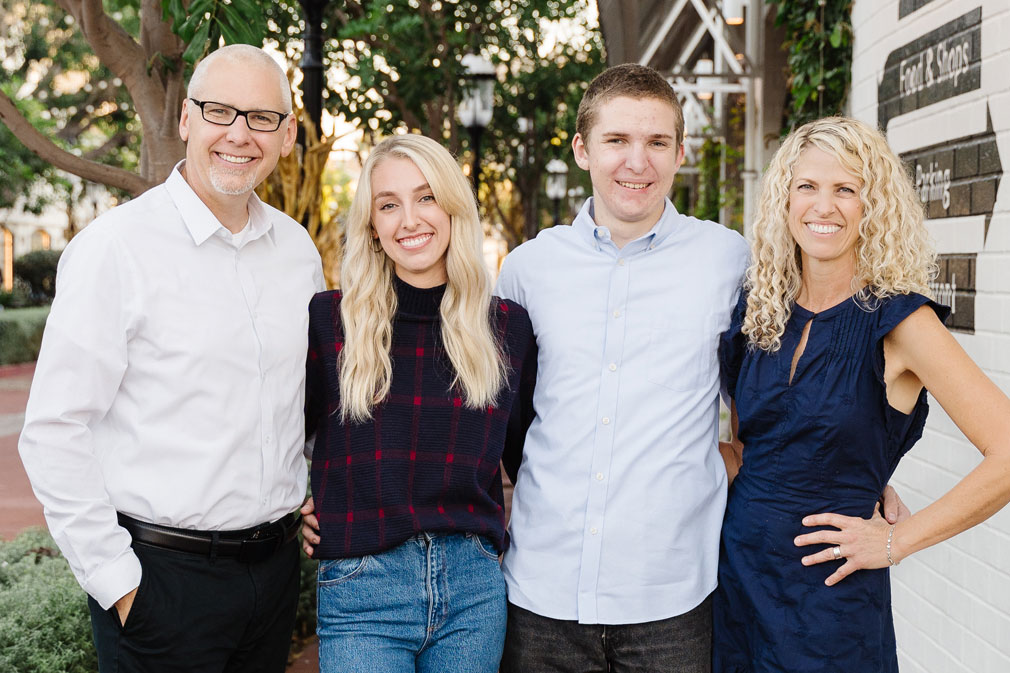 David Trotter is a business growth consultant, host of the Inspiration Rising podcast, and founder of Rise Up Creatives. He is passionate about helping new business owners rise above their biggest barriers to reach their greatest goals – all without that paralyzing overwhelm, feeling all alone, or wondering what-the-heck to do next. His entrepreneurial experience includes 10 years a pastor starting fast-growing churches, 12 years running a six-figure marketing agency, four award-winning feature films on social justice issues, starting a 10,000 square foot furniture store, co-founding a plush toy manufacturing business, and more. David and his wife, Laura, have been married 26 years and live with their two almost-grown kids in Orange County, California.
Your business is about to experience a breakthrough!
I know you've tried soooo many things to grow your business, but this is different. 
We've assembled a stellar lineup of women (and me!) to help you experience a breakthrough in your…
Mindset – how you think about your business (and yourself).
Past – how you overcome brokenness and transform it into beauty.
Social Media – how you stand out and save time with social media marketing.
Time Management – how you get done the most important things.
Finances – how millionaires strategize to earn and keep their wealth.
Invite a friend and join us for the one-day Biz Breakthrough Bootcamp that has the power to skyrocket your business!
See you there,
David Trotter
Business Growth Consultant
Founder of Rise Up Creatives